Flow (flow) price analysis today
Last updated 13:11 - 17/11/2022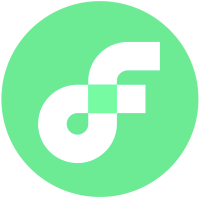 Market Cap

$1,226,850,000

Volume(24h)

$25,053,200

Circulating Supply

314,343,000

Max Supply

0
Today
-2.85%

$1.18

High

1.23

Low

1.19

Close
Yesterday
Open

1.24

High

1.28

Low

1.24

Close

1.27
Last 2 days
Open

1.20

High

1.21

Low

1.19

Close

1.19
Last 7 days
Open

1.26

High

1.39

Low

1.13

Close

1.19
Technical Chart & Analysis
History Price Flow 10 days
| Day | Open | High | Low | Close |
| --- | --- | --- | --- | --- |
| 16-11-2022 | 1.24 | 1.28 | 1.24 | 1.27 |
| 15-11-2022 | 1.20 | 1.21 | 1.19 | 1.19 |
| 14-11-2022 | 1.19 | 1.19 | 1.14 | 1.15 |
| 13-11-2022 | 1.23 | 1.24 | 1.22 | 1.24 |
| 12-11-2022 | 1.28 | 1.28 | 1.26 | 1.26 |
| 11-11-2022 | 1.35 | 1.35 | 1.33 | 1.35 |
| 10-11-2022 | 1.16 | 1.20 | 1.15 | 1.20 |
| 09-11-2022 | 1.45 | 1.46 | 1.43 | 1.43 |
| 08-11-2022 | 1.73 | 1.73 | 1.71 | 1.71 |
| 07-11-2022 | 1.73 | 1.75 | 1.73 | 1.74 |
Long Term Investment
Are you considered a long-term crypto HODLers and want to hold Flow for at least 365 days or the next 5-10 years? Flow is currently ranked 35 in the cryptocurrency rankings. and has the highest price of $46.16 and the lowest price of $1.13.
Compared to the present time, the price has decreased by 97.44%.
Within the last 365 days, the highest price of Flow was $16.78. The lowest price is $1.13, which was 90.58% lower than the highest peak.
Through the analysis data of the price range to consider buying and holding Flow:
$1.08 - $1.13
Disclaimer
"Cryptocurrencies (Flow) are highly volatile and bear many risks. We does not responsible for the gain and loss of Investors. We only provide analysis by using historical statistics, as well as investment experience. Investors should carefully consider the risks when trading in the cryptocurrency market."
Frequently Asked Questions regarding Flow
What is the circulating supply of Flow?
Flow currently has a circulating supply is 314,343,000.
What is the total supply of Flow?
Flow currently has a total supply is 1,378,210,000.
What is Flow's cryptocurrency Market Dominance percentage?
Flow currently accounts for about 0.1487% of the total crypto market.
What is the highest value of Flow?
Flow's all-time high price was $46.16.
What is the lowest value of Flow?
Flow's all-time low price was $1.13.
What is Flow official website?
Flow official website is https://flow.com.